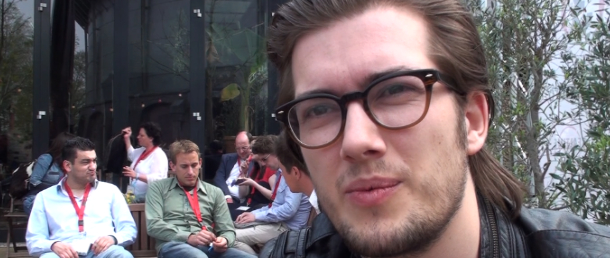 We first met
Alexander Ljung and Eric Wahlforss
in Paris when they had just launched
SoundCloud
– the music sharing site for music professionals.
We caught up with Alexander again at The Next Web conference in Amsterdam days after they closed a €2.5 million (around $3.3 million) funding round led by Doughty Hanson Technology Ventures.
SoundCloud launched its service in October 2008 and since then has attracted more than 100,000 registered users.
This is one of the few venture deals of this size so far this year, it is good to see money still flowing in and hopefully a sign of more to come!
… stay tuned…





blog: weareintruders.tv