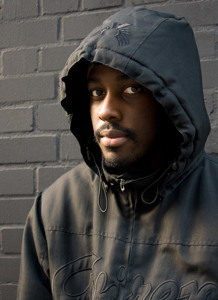 Silkie emerged on the UK grime circuit spinning records throughout London's notorious rooftop pirate radio stations and producing dance-orientated bass music. His feel for melodic rhythms caught the attention of legendary DMZ co-founder Mala, giving him the confidence to present this exemplary debut LP City Limits Vol. 1 on Deep Medi Musik back in 2009.
Almost two years on and post a string of follow-up singles, Silkie is poised to release the final chapter in the City Limits series with Vol.2 due 28th Jun 2011.
Pre-release, Jules Hallam caught him at the Social to talk pirate radio, the dubstep community and the new album.